"What a strange world we live in…
Said Alice to the Queen of Hearts"
― Lewis Carroll, Alice in Wonderland
Only custom-fit travels
in Piedmont and other Italian regions

Whether you're looking for an unforgettable experience, a destination for your company's incentive trip, or a path to feed your eyes with beauty, our tailor-made solutions are focused on your expectations and your vision.
Edamus, bibamus, gaudeamus
Get in touch with the Italian style through our extremely rich culinary traditions, and the wide variety of our wines, different in each of our 20 regions.
Our story is told by the endless list of famous and less famous masterpieces to be found in any corner of the Italian peninsula: get lost in beauty, wandering in well known spots or hunting for hidden treasures.
Stunning landscapes in Piedmont range from the Olympic mountains, to the UNESCO vineyard hills of Langhe Roero and Monferrato, to Lake Maggiore and its spectacular botanical gardens.
Active is not hectic. Revitalize your energy with a walk in the woods searching truffles, or hiking among the vineyards, or horse riding on hillside backroads, maybe followed by a spa treatment.
Enrich yourself through a journey designed by a travel specialist and driven by your passions: photo tours, landscape sketching, shopping raids, vintage car excursions… any suggestions?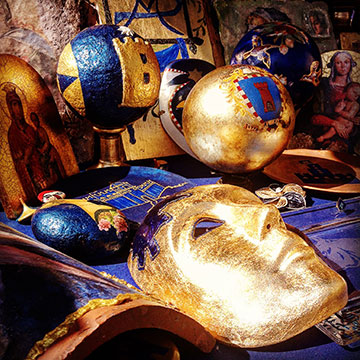 Your stay in Piedmont can be organized during one of the many appetizing wine&food festivals, or a historical reenactment, or the numerous exhibitions in museums, churches and palaces.
Exploring Piemonte's wineries, gastronomy and towns under Ameriga's expert guidance is simply the best way to see all that this remarkable region has to offer. We are so glad our friend recommended Ameriga and Idea Tours for our recent visit. All you have to do is give her your basic preferences, and then sit back and enjoy her recommendations and soak in and sip all the region has to offer.
Dear Ameriga, It has been a pleasure working with you from the first moment. Your support, knowledge and superb service and gentle form is in my perspective on the very top. Just the fact that you met me and my group and guided us through the heavenly world of wines states the fact. Ameriga, you are in my heart and mind. We keep in touch. Very best regards from my group!
Dear Ameriga,
we are so grateful to you for organizing our "Marchesi Vineyards Goes to Italy" wine tours all over Italy. Everything is always World Class, and our club's members can't wait to enjoy the next trip! Thank you for your spotless arrangements and for making everything so memorable!
With gratitude and friendship.