General Mark Clark, Commander-in-Chief of the Allied Armies in Italy during World War II, complained that conducting a war in Italy was like fighting in a museum.
This comparison conveys the impression that anyone feels when visiting Italy, with or without being struck by an "art attack" (better known as "Stendhal syndrome"). The Italian artistic heritage is immense, and sublime beauty can be found in world-famous cities and museums, as well as in less known places, including country villages and churches.
Piedmont is no exception.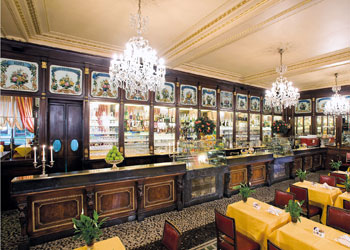 Turin
Turin, the capital city, is opulent and elegant, with a regular grid of streets inherited from the Roman town, where superb palaces and Baroque churches line up without interruptions, and where visitors can enjoy the shade of kilometers and kilometers of arcades.
The Egyptian Museum is a stunning collection entirely devoted to the ancient Egyptian culture, the Royal Palace is one of the UNESCO Residences of the Royal House of Savoy, and countless museums host ancient and modern collections.
A promenade in the city center can be cheered up by a stop in a historic cafè, or a chocolate shop.
And the others
But, in Piedmont the exposure to artworks can be experienced in every town, every village, every castle, where culture and history are happily expressed by masterpieces that touch the most sensitive souls.
Romanesque churches lost in the countryside are a touching encounter while wandering in the Asti region, while the castles of Langhe and Monferrato overlook the surrounding territory from their hilltop position. And a casual visit to a minor church can reveal the wonder of a Renaissance master.